It's Glasgow, before you lot get too excited The first of the Royal Navy's new Type 26 frigates has been named HMS Glasgow, recycling the name for the fourth time in the last 100 years.…
Measuring the problems with your X-ray source enables clever math and better images.
HMS Forth, like the bridge The Royal Navy's newest warship, offshore patrol vessel HMS Forth, has been formally named in a ceremony held in Scotland.…
Press Release London, 30 December 2016 - Scammers are increasing the number of calls where they claim 'our records show you've been in a car accident', according to call-blocking and caller ID Company, Hiya (www.hiya.com).

These types of calls were the most reported scams of 2016, says Hiya, closely followed by PPI calls, and calls claiming you've won a prize. The car accident scam peaked in October - the worst month of the year for mobile phone scams overall – with growth of 84% in the period January to November. PPI scam claims peaked in November and saw an 81% growth over the year.

The UK leads Europe in that it has the highest percentage of nuisance calls, at a significant 13% of all calls placed. "Defrauding people is big business, which is why the number of scam calls continues to grow and more elaborate schemes appear," says Alex Algard, CEO of Hiya. "Scammers are getting more sophisticated.

They mask the calls by using common area codes so people answer them. Our advice is to be careful and trust your instinct.
If an offer sounds too good to be true, then it probably is." The year in review: Newcomer scam of the year: 'Lucky Winner' Worst month for phone scams: October Scam that declined over the year: Betting, down 240% from Jan-Nov, peaked in March Worst area code offenders: (020) London (0161) Manchester (0141) Glasgow (0113) Leeds (0121) Birmingham (01922) Walsall (01268) Basildon (0151) Liverpool (0115) Nottingham (01792) Swansea Top Scams in the UK: Car accident claims, 84% growth over the year, peaked in October PPI scam calls, 81% growth over the year, peaked in November Lucky winner, 64% growth over the year, peaked in October Loan scams, 85% growth over the year, peaked in August All inclusive holiday compensation, 91% growth over the year, peaked in October About HiyaHiya provides enhanced caller ID products and services designed to make the phone experience better. With a database of more over 1.5 billion unique numbers globally, Hiya leverages its expansive algorithms to identify unknown calls and texts and to monitor phone-based threats for consumers and businesses. Hiya screens more than 665 million incoming calls per month, and has detected more than one billion robo, telemarketing and scam calls and texts to date. Hiya is available as a consumer app on Google Android and iPhone and is integrated into the phone experience for T-Mobile and Samsung Galaxy S7 users worldwide.

For more information, please visit www.hiya.com. For more information on the survey, contact:Kate Hartley / Malini MajithiaCarrot Communications0203 770 5836 / kate.hartley@carrotcomms.co.uk
MaidSafe's SAFE Network used to Study and Create Next Generation Internet ApplicationsTroon, Scotland, September 29th 2016 - Since its inception in 1451, Glasgow University has built a worldwide reputation as a centre for innovations which have had a profound effect on the world. Its famous alumni have included John Logie Baird, Lord Kelvin and Adam Smith, whose global impact has left a lasting impression on the world we live in today. Continuing the trend, Glasgow University Computing Science Students will be exposed to the latest in decentralised networking technology as MaidSafe's SAFE (Secure Access For Everyone) Network puts them at the forefront of research and development into next generation Internet applications. Students within the computer science department, under the guidance of Dr Inah Omoronyia, Lecturer in Software Engineering and Information Security, will work with the MaidSafe team, led by Scottish Engineer David Irvine. They will provide students guidance in building apps on top of the company's platform, a secure and decentralised data and communications network that replaces the world's data centres and servers with the spare computing capacity of the networks users. This comes at a time of great debate about the future of the Internet with leading academics, including the founder of the worldwide web Sir Tim Berners-Lee, seeking to improve the security and privacy offered to users. The SAFE Network provides a zero cost infrastructure for students and the current APIs enable the creation of storage and email applications. This functionality is laid out to developers in tutorials created by the company, and this will be expanded over the next few months as MaidSafe release tutorials every 2 weeks, providing increasingly more complex functionality to application developers. MaidSafe CEO, David Irvine, commented on the partnership; "We are delighted to be working with a university with such a rich heritage and we very much look forward to using the applications created by their students. Where better to push the envelope of evolutionary thinking than the country that Voltaire opined "We look to Scotland for all our ideas of civilisation". Glasgow University has an excellent opportunity to be at the forefront of research and development in the field of Internet technologies, alongside the likes of MIT, which will further enhance its reputation - and that of Scotland - as a source of cutting edge innovation." Glasgow University has one of the leading computing science departments in the UK and is ranked amongst the top 100 in the world. Lecturer in Software Engineering and Information Security, Dr Inah Omoronyia confirmed "It's a great opportunity for our students at Glasgow University to get hands-on experience with building apps for the SAFE network. Security and privacy functions is now core to modern day software systems; our students are really excited to learn new ways of building such systems using cutting-edge technology." Contact InformationNick LambertChief Operating OfficerMaidSafepr@maidsafe.net+44 1292 317 311About MaidSafeStarted in 2006 by Scottish engineer David Irvine, MaidSafe is a team, comprised of thinkers, inventors, tinkerers, PHDs, engineers and designers, who share a mission to provide security and privacy for everyone. MaidSafe has developed The SAFE (Secure Access For Everyone) Network, which is made up of the unused hard drive space, processing power and data connection of its users. It offers a level of security and privacy not currently available on the existing Internet and turns the tables on companies, putting users in control of their data, rather than trusting it to organisations.
Membership of the government's Cyber Security Information Sharing Partnership (CISP) is well ahead of target, says the national computer emergency response team (Cert-UK). "We had set a target of 500 member organisations by the end of 2014, but we are already way beyond where we expected to be with more than 680," said Chris Gibson, director of Cert-UK.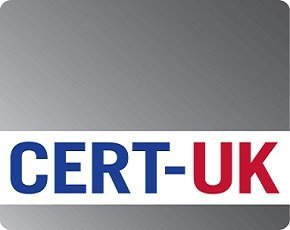 "Although initially focused on organisations that support critical national infrastructure, membership is free and open to any UK company with a network to defend," he said. The CISP – set up in March 2013 and hosted by Cert-UK since it was launched officially in April 2014 – uses a dedicated, online collaboration environment to enable government and industry members to share cyber threat and vulnerability information. Members are able to share, publically or anonymously, information on cyber incidents they are seeing to help them help themselves to protect against cyber threats. "The CISP is now very much the situational awareness platform within Cert-UK, with more than 1,850 individuals on the system," Gibson told Computer Weekly. Regular polls of CISP members indicate they are getting a real business benefit, with more than 70% indicating they "often" or "always" use the information they are receiving. Initially, the remit of CISP was to focus on technical network-level defender issues for large organisations, but that is now being broadened to include small and medium enterprises (SMEs). "This means that, in addition to technical information, we are now also pushing out more general information aimed at raising the level of awareness around cyber security topics," said Gibson. For the September Nato Summit in Wales, Cert-UK set up a CISP-style node for all those involved in the event, from Nato's incident response teams down to the hotel where the summit was being held. The Nato CISP members were also used as part of Cert-UK's social media monitoring operations that were looking for any indicators of hacktivist activity. Cert-UK also ran exercises for the organisations involved to work through various scenarios to ensure all parties understood their responsibilities and how things would work in the event of a cyber incident. "This was a successful operation that proved good planning prevents poor performance by getting the right understanding, people and processes in place," said Gibson. "Everyone was so well prepared, having done things like infrastructure and supply chain security reviews, that hacktivists failed in all their attempts to disrupt the summit," he said. Cert-UK again used the CISP node model to set up an information-sharing portal for the Scottish companies involved in the 2014 Commonwealth Games in Glasgow. "Since the games, this has become a node for all Scottish companies and currently enables around 70 companies to exchange cyber threat information," said Gibson. Regional CISPs have proved to be popular, he said, enabling companies to develop deeper trust relationships with partners they already know. "Many companies find it far less intimidating to talk about cyber security issues in a regional context where other members are not totally unknown," said Gibson. These nodes bring together regional businesses and academics with police and government to share and report cyber security information. In August, Cert-UK also set up an East Midlands node with the support of the police regional organised crime unit (ROCU). The initiative is in line with the development of ROCUs across England and Wales and supports Cert-UK's goals of making the UK more resilient to cyber threats and a safe place in which to do business. "With the East Midlands node coming to the end of its successful pilot, the plan is to expand to the other ROCUs around the UK," said Gibson. The next regional node will be in the south-east and is scheduled to be launched in November. Although Cert-UK is ahead of the CISP target for 2014, Gibson said there is still a long way to go with 4.9 million SMEs in the UK. "The CISP is a good way of enabling us to help people defend their networks better," said Gibson. "It not only enables us to talk to business and business to talk to us, but it also enables businesses to talk to other businesses, which has often turned out to be the most valuable content," he said. When new vulnerabilities arise, such as Heartbleed and Shellshock, Gibson said Cert-UK typically kicks of the conversation, but then members come in to broaden understanding and help each other get better by sharing their experiences. "Not being off Windows XP before support ended is another good example, where members could ask for advice anonymously and then get practical advice from others on how to mitigate the risk," he said. With Shellshock, the CISP enabled Cert-UK to give concise guidance on the nature of the problem and how to mitigate against the risk. The members of the CISP provided additional information about the attacks they had seen that were aimed at exploiting the vulnerability. Cert-UK was then able to pull out the most valuable information and consolidate it into a single page of guidance on how best to manage the risk. "This enables organisations to source the information they need on how to respond without having to do the research for themselves by sifting through thousands of articles on the internet," said Gibson. Email Alerts Register now to receive ComputerWeekly.com IT-related news, guides and more, delivered to your inbox. By submitting you agree to receive email from TechTarget and its partners. If you reside outside of the United States, you consent to having your personal data transferred to and processed in the United States. Privacy Read More Related content from ComputerWeekly.com RELATED CONTENT FROM THE TECHTARGET NETWORK
The first-ever UK-wide cyber crime operation has netted 17 suspected users of Blackshades malware, which is designed to take over control of computers and steal information. Co-ordinated by the new National Crime Agency, the week-long operation has involved nearly every UK regional organised crime unit as well as Police Scotland and the Metropolitan Police. The UK investigation is part of global activity targeting developers and prolific users of Blackshades, a set of malware tools sold online for less than £100. In an operation initiated by the FBI and co-ordinated in Europe through Eurojust and the European Cybercrime Centre (EC3) at Europol, police forces internationally have apprehended dozens of suspected users. The UK arrests took place in Derbyshire; Birmingham; Halesowen; Wolverhampton; Newcastle-under-Lyme; Brixham, Devon; Andover, Hampshire; Ashford, Kent; Liverpool; Manchester; Warrington; London; St Andrews; Glasgow; and Leeds. Further arrests took place in the Netherlands, Belgium, Finland, Austria, Estonia, Denmark, Canada, Chile, Croatia and Italy, taking the total number of arrests in connection with Blackshades to 97. The most common Blackshades product is a remote access tool (RAT), which enables cyber criminals to remotely take over and control the operations of an infected computer. The malware can be used to perform various actions, including taking screenshots and accessing files and documents. It can also be used to hijack computers and use them as part of botnets to carry out distributed denial of service (DDoS) attacks. Blackshades is also designed to infect USB devices to aid further spreading of malware and infect other computers via peer-to-peer communications. However, typical infections are spread through malicious links planted on social networking platforms. A password recovery application within the malware is designed to capture usernames and passwords, enabling the criminal to view the stolen data in a similar way to an email inbox. Investigators believe that about 200,000 usernames and passwords of victims across the world may have been extracted by Blackshades users in the UK. Andy Archibald, deputy director of the NCA's National Cyber Crime Unit (NCCU), said criminals throughout the UK and across the world are finding that remote crime is no protection from arrest. "The unique scale of this cyber operation shows what can happen when law enforcement agencies at local, national and international level work together," he said. Archibald said cyber crime is one of the most significant criminal threats to the UK and the NCA is helping to build the capacity of its partners across the country and co-ordinating the UK's collective efforts. "The commitment of our police partners in the cyber arena has been clearly demonstrated by the work culminating in this week's dramatic activity," he said. National Policing lead on e-crime, Deputy Chief Constable Peter Goodman, described the operation as a "superbly co-ordinated, intelligence-led" international policing response to the cyber crime threat. "It demonstrates the determination of the NCA, its partners overseas and the UK's newly-established regional cyber crime units to identify, trace and disrupt those whose potential criminal activity presents a threat to the public's lawful use of the intranet," he said. Goodman said the operation also demonstrates that law enforcement has the technology, capability and expertise to track criminals down. "It should also reassure the public that the police can and will respond effectively to the reports we receive about the criminal use of computer networks and malware to bypass security measures we rely on to keep our personal data safe," he said. In addition to the arrests, the NCA is warning individuals who have downloaded the malware, but have not yet deployed it, that they are now known to the agency. The NCA has urged members of the public to keep antivirus software updated regularly, and to back up their computer and other electronic devices to ensure they can recover files, including important documents and photographs. Further advice on internet safety can be found at Get Safe Online or through the Cyber Streetwise awareness campaign. Anyone who believes they have lost money through malware should report it through the national Action Fraud website. Email Alerts Register now to receive ComputerWeekly.com IT-related news, guides and more, delivered to your inbox. By submitting you agree to receive email from TechTarget and its partners. If you reside outside of the United States, you consent to having your personal data transferred to and processed in the United States. Privacy Read More Related content from ComputerWeekly.com RELATED CONTENT FROM THE TECHTARGET NETWORK
Hundreds of flights at several UK airports were delayed or cancelled at the weekend because of a computer failure at National Air Traffic Services (NATS). The UK air traffic controller said the failure of the computer system enabling ground communications between air traffic controllers in the UK and Europe had been resolved by Saturday evening. However, the knock-on effects of the failure resulted in the cancellation of 18 flights at London's Heathrow airport on Sunday after 228 flights were cancelled the day before, according to the Financial Times. Gatwick, the UK's second largest airport, said about 20% of its early morning flights had been delayed because of the air traffic control problem. On Saturday, the computer failure at NATS in Swanwick also affected flights at Stansted, Birmingham, Southampton, Cardiff and Glasgow. NATS said the reduction in capacity has had a disproportionate effect on southern England because it is an "extremely complex and busy airspace". NATS apologised for the computer failure, but said that contingency measures implemented on Saturday had enabled it to support 90% of normal Saturday flights. "This has been a major challenge for our engineering team and for the manufacturer, who has worked closely with us to ensure this complex problem was resolved as quickly as possible while maintaining a safe service," NATS said in a statement. NATS has not released any more details, but a spokeswoman told Computer Weekly that more technical detail would be provided as and when it was available. Email Alerts Register now to receive ComputerWeekly.com IT-related news, guides and more, delivered to your inbox. By submitting you agree to receive email from TechTarget and its partners.

If you reside outside of the United States, you consent to having your personal data transferred to and processed in the United States. Privacy Read More Related content from ComputerWeekly.com
Five years ago, Glasgow City Council formed a joint venture with Serco to develop a centre of excellence for IT.

Ann Marie Rafferty heads up IT for the partnership. Access, the joint venture between Serco and Glasgow City Council, is a 10-year programme, which started in 2008 to provide a centre of excellence for information technology and property management for the council. The project has been going remarkably well, according to head of IT, Ann Marie Rafferty. "We have saved a significant amount of money," she says. Rafferty, who previously worked as CIO for the National Trust for Scotland, says the 50:50 joint venture was originally set up to provide a managed service for the council in a bid to reduce cost. She says the partnership has resulted in "millions of pounds of savings". One of the key objectives of the partnership was to increase investment in the council's core SAP system. But her approach to SAP is going beyond an implementation of back office systems. "We are working to develop an SAP practice model," she says. Rafferty's overall objective is to work closely with SAP as the supplier of the software, to develop a methodology for working with large suppliers. "We want to develop a framework [to work with suppliers], that we can use for other larger systems, such as our Care First social work platform," she says. Essentially, the model will define who owns the overall strategy and outline the change requirement. She says it will specify hardware and platforms. Her aspiration is to include SAP accreditation as part of the practice model. She says the framework will allow the SAP team to build a five-year strategy for the SAP system and allow the council to determine whether a migration from Oracle to SAP Hana makes sense. Rafferty admits that the practice model will be a challenge, given the fast pace of IT. "Anything over three years and the world turns on its head as the market changes." New compliance rules As a public sector organisation, Glasgow City Council must meet certain standards to use the PSN (Public Services Network). "The PSN Authority requires local authorities to pass an annual compliance test," says Rafferty. "The desktop is the first part of the compliance piece for users.

All our applications have to comply with PSN." Desktops need to be compliant under PSN. One of the big deadlines looming is the end of support of Windows XP in April 2014.

After this date XP systems will no longer be PSN-compliant. The council has used the WorkSpace iQ-auditing tool from Centrix to support the migration from Windows XP to Window 7. Rafferty says the Centrix tool provides hardware and software inventory data, which helps the company plan its migration and upgrade strategy. "We have more than 30,000 desktops. So far, we have migrated 10,000. We have rolled out education and will now roll out the migration to the rest of the user community," she says.

This will kick off in November 2013. We want to develop a framework [to work with suppliers] that we can use for other larger systems, such as our Care First social work platform Anne Marie Rafferty, Access Mobile opportunity in local government Given the significance of passing the PSN compliance test, it is no surprise that Rafferty is cautiously optimistic about the opportunities and risks of mobile devices in local government. "We are currently looking at mobile working and how we deploy them, such as with social workers. Tablets are more efficient for social workers," she adds. Social care staff could potentially access applications in the field, rather than having to take notes that are typed up back in the office. "There is potential to have [access to] more real-time data, which can be critical when people's lives are affected," says Rafferty. Since mobile technology changes how people work, Rafferty is also looking at working practices from an HR and trade unions perspective. She admits that the technology is the easier part.

Even so, she says security is its biggest hurdle: "We deployed iPads and installed a security add-on, but as soon as there is the iOS 7 upgrade, iPads are no longer compliant [with the PSN]." Earlier this year, the information commissioner fined Glasgow City Council for the loss of laptops with unencrypted data. Email Alerts Register now to receive ComputerWeekly.com IT-related news, guides and more, delivered to your inbox. By submitting you agree to receive email from TechTarget and its partners.

If you reside outside of the United States, you consent to having your personal data transferred to and processed in the United States. Privacy Read More Related content from ComputerWeekly.com
The UK's first civilian cyber security training camps have ended with the announcement of eight new finalists for this year's Cyber Security Challenge UK. Held across England and Scotland, the camps provided talented amateurs the opportunity to learn about cyber defence from seasoned professionals and develop their skills for a career in the industry. The events culminated in a camp-versus-camp online game of attack and defence through the SANS Netwars platform, used to train cyber security professionals in government departments and major corporations around the world. After four days of competitions, talks and assessments, the finalists were announced as Adam Tonks, Robert Laverick, Matt Watkins, Stephen Martin, Darren Brooke, Brendan Saunders, Adele Rattenbury and Andrew Gill. The Cyber Security Challenge UK began in 2010 as three competitions run by a small group of supporters from industry, government and academia to address the growing skills gap in the UK cyber security profession. Now in its fourth year, the challenge has grown its range of competitions to better represent the variety of skills currently demanded within the profession and is backed by over 75 sponsors from across government, industry and academia. Cyber security talent development The cyber camps are one of the most recent additions to the challenge competition programme, sitting alongside a variety of virtual competitions and providing a first opportunity for candidates to test their skills. The cyber camps follow a pilot run last year at Lancaster University and offer a chance to qualify for the grand final of the challenge's core programme of competitions in which the UK's next Cyber Security Champion will be crowned. Sponsors of the camps said they were attracted by the opportunity to share their industry knowledge and experience with candidates rather than just testing their existing abilities. Stephanie Daman, CEO of the Cyber Security Challenge, said the quality of candidates across the two camps was encouraging. "The whole weekend has demonstrated how people with talent, but little idea how to apply it in a professional sense, can very quickly begin to transform themselves into very good candidates for jobs, simply from spending some time with those already in the industry," she said. The camps particularly gave candidates the opportunity to display their soft skills in being able to present to company boards alongside their purely technical skills, said Benjamin Emslie, cyber security strategy lead in PwC's government and public sector cyber security practice. Apart from supporting the challenge's aims of developing talent in cyber security and sharing PwC's knowledge with candidates, PwC views the competitions as an opportunity to identify potential recruits and see new and emerging ideas in cyber security they might not otherwise come across. "The competitions help identify the candidates with the best mix of technical, soft and business skills, because we need people who can manage risk and understand the strategic business goals of our customers to ensure that what they are doing fits those requirements," Emslie told Computer Weekly. In February 2014, PwC is to co-host a similar challenge competition with Symantec that will be designed to take the focus on soft skills and the strategic element to technical skills even further, he said. The camps were hosted by the Defence Academy, Shrivenham and the Glasgow Caledonian University. Apart from PwC, the camps were supported by cyber experts from Serco, BlackBerry, RBS, Micro Systemation, the Information Security Forum, GCHQ, Ultra AEP, C3IA, SANS Institute, Scottish Police, Encription, Datasat, Esoteric, IRM, Sec-1, Tier 3, Cranfield University, QinetiQ, The National Crime Agency and the MoD's Land Information Assurance Group. Email Alerts Register now to receive ComputerWeekly.com IT-related news, guides and more, delivered to your inbox. By submitting you agree to receive email from TechTarget and its partners.

If you reside outside of the United States, you consent to having your personal data transferred to and processed in the United States. Privacy Read More Related content from ComputerWeekly.com
The Information Commissioner's Office (ICO) has served Aberdeen City Council with a monetary penalty of £100,000 for inadvertently publishing vulnerable children's details online. The ICO said information included details relating to the care of vulnerable children by social services. The information was released after a council employee accessed council documents, including meeting minutes and detailed reports, from a home computer. A file transfer program on the machine automatically uploaded the documents to a website, publishing sensitive information about several vulnerable children and their families.The files were uploaded between 8 and 14 November 2011.

They remained online until 15 February 2012 when another member of staff spotted the documents after carrying out an online search linked to their ownname and job title. The council was informed and the original documents were removed, before the incident was reported to the ICO. The ICO's investigation found that the council had no relevant home working policy in place for staff and did not have sufficient measures to restrict the downloading of sensitive information from the council's network.Ken Macdonald, assistant commissioner for Scotland at the ICO, said that as more people take the opportunity to work from home, organisations must have adequate measures in place to make sure the personal information being accessed by home workers continues to be kept secure."In this case Aberdeen City Council failed to monitor how personal information was being used and had no guidance to help home workers look after the information," he said. The council also had no checks in place to see whether existing data protection guidance was being followed. "The result was a serious data breach that left the sensitive information of a vulnerable young child freely available online for three months," said Macdonald."We would urge all social work departments to sit up and take notice of this case by taking the time to check their home working setup is up to scratch," he said.The council is currently in the processes of agreeing an undertaking with the ICO, which commits the organisation to improving its compliance with the Data Protection Act. Read more on ICO penalties London council gets £70,000 penalty for data breach ICO fines Glasgow City Council for loss of unencrypted laptops ICO hits Stoke-on-Trent City Council with £120,000 fine ICO issues £150,000 penalty, urging more care with personal data Rochdale council breached DPA, says ICO ICO fines Midlothian Council £140K for data breaches Croydon council handed £100,000 fine by ICO ICO slaps three councils for data breaches Email Alerts Register now to receive ComputerWeekly.com IT-related news, guides and more, delivered to your inbox. By submitting you agree to receive email from TechTarget and its partners.

If you reside outside of the United States, you consent to having your personal data transferred to and processed in the United States. Privacy Read More Related content from ComputerWeekly.com