Canadian bank's becirc;te noire spills the beans Staff at Indian outsourcing biz Tata uploaded a huge trove of financial institutions' source code and internal documents to a public GitHub repository, an IT expert has claimed.…
Fun to drive, carries plenty of cargo, but let down by a punishing low-speed ride.
Intelligent Urban Exchange Platform Drives Smart CitiesNEW YORK | MUMBAI, May 22, 2017: Tata Consultancy Services (BSE: 532540, NSE: TCS), a leading global IT services, consulting and business solutions organization, today unveiled intelligent software that allows cities to derive greater value from costly LED lighting by reducing the typical four to five year payback period almost in half – to just two to three years.

This allows cities to invest in other smart city projects... Source: RealWire
TCS Technology provides more than a quarter of a million spectators with unprecedented digital access to all the actionLONDON |MUMBAI, 25 April 2017: Sunday 23rd April saw the 37th annual Virgin Money London Marathon take place through the streets of t...
30% of Brits claim fitness technology is key fitness driver finds survey from TCS, London Marathon's Official Technology PartnerAs the Official Technology Partner for the Virgin Money London Marathon for the second year, Tata Consultancy Services (TCS), (BSE: 532540, NSE: TCS), has launched the results of its second "Digital Fitness Survey." The survey reveals how digital technology continues to be key in boosting the health and well-being for the general British public.

TCS surveyed over... Source: RealWire
The TCTSL digital transformation roadmap for CSPs outlines the strategic priorities that will enable them to derisk the transformation journey, while the network assessment as a service will deliver and help Microsoft channel partners improve employee productivity and operational excellence of their customers.Mumbai, 20 March 2017 – Tata Communications Transformation Services Limited (TCTSL), a leading Telco transformation and managed services provider and wholly owned subsidiary of Tata Communications, had its most successful Mobile World Congress... Source: RealWire
More car makers than ever are taking EVs and self-driving features into the mainstream.
The journey from a Communication Service Provider (CSP) to a digital service provider (DSP) is not easy, nor a linear process.

The transformation requirements, extent and priorities will vary for individual CSPs. However, the business outcome should increase revenue and streamline service delivery for CSPs, while customers receive an improved user experience, contextual, real-time service and support.Barcelona and Mumbai, 28 February 2017 – Tata Communications Transformation Services Limited (TCTSL), a leading Telco transformation and managed... Source: RealWire
Partners deploying Office 365 and Skype for Business can gain a strategic advantage in white-labelling Tata Communications Transformation Services NAaaS offer and services built under the Skype Operations Framework to help enterprise customers improve employee productivity and operational excellence Mumbai, 27 February 2017 – Tata Communications Transformation Services Limited (TCTSL), a leading Telco transformation and managed services provider and wholly owned subsidiary of Tata Communications, today announced it is delivering a Network Assessment as a... Source: RealWire
Winners include: Virgin Trains, Tata Consultancy Services, McDonald's Europe, Heathrow Airport and Tesco Bank The victorious were announced at a Gala ceremony at Wembley Stadium last nightLondon – January 27, 2017 – The 2016 UK Employee Engagement Awards in association with People Insight, today announces its winners - the companies that put workforce engagement at the heart of their business strategy.Founder and CEO Matt Manners said: "The world of engagement is evolving and creating positive... Source: RealWire
Enlarge / Rep.

Darrell Issa, R-Calif., is one of two sponsors on an H-1B reform bill. He's pictured here at a House Republican Conference meeting in 2015.Bill Clark/CQ Roll Call via Getty reader comments 236 Share this story President-elect Donald Trump is just a week away from taking office.

From the start of his campaign, he has promised big changes to the US immigration system.

For both Trump's advisers and members of Congress, the H-1B visa program, which allows many foreign workers to fill technology jobs, is a particular focus. One major change to that system is already under discussion: making it harder for companies to use H-1B workers to replace Americans by simply giving the foreign workers a raise.

The "Protect and Grow American Jobs Act," introduced last week by Rep.

Darrell Issa, R-Calif. and Scott Peters, D-Calif., would significantly raise the wages of workers who get H-1B visas.
If the bill becomes law, the minimum wage paid to H-1B workers would rise to at least $100,000 annually, and be adjusted it for inflation. Right now, the minimum is $60,000. The sponsors say that would go a long way toward fixing some of the abuses of the H-1B program, which critics say is currently used to simply replace American workers with cheaper, foreign workers.
In 2013, the top nine companies acquiring H-1B visas were technology outsourcing firms, according to an analysis by a critic of the H-1B program. (The 10th is Microsoft.) The thinking goes that if minimum H-1B salaries are brought closer to what high-skilled tech employment really pays, the economic incentive to use it as a worker-replacement program will drop off. The H-1B program isn't supposed to replace any US workers at all. Rather, it's meant to help US companies get skilled labor they can't hire domestically.

But critics of the program say abuse has been widespread and point to examples of high-profile mass layoffs in which American IT workers were sometimes ordered to train their foreign replacements. Last year, the Los Angeles Times reported that Southern California Edison had laid off hundreds of IT workers and filled their positions with workers from two Indian outsourcing firms, Tata Consulting and Infosys. Disney was also accused of replacing American IT workers with H-1B workers from India; two of the Disney IT workers filed a lawsuit against their former employer last year. "We need to ensure we can retain the world's best and brightest talent," said Issa in a statement about the bill. "At the same time, we also need to make sure programs are not abused to allow companies to outsource and hire cheap foreign labor from abroad to replace American workers." The H-1B program offers 65,000 visas each fiscal year, with an additional 20,000 reserved for foreign workers who have advanced degrees from US colleges and universities.

The visas are awarded by lottery each year. Last year, the government received more than 236,000 applications for those visas. End to arbitrage The case that H-1B has been used as a cost-cutting program was made directly to Congress by Prof. Ronil Hira of Howard University, who testified about the Southern California Edison layoffs. Hira submitted testimony (PDF) claiming that SCE IT specialists and engineers get paid an average wage of $110,466, while H-1B workers at Infosys and Tata get average annual wages of $70,882 and $65,565, respectively. Hira suggested raising the wages of H-1B workers to "clean up some of the most flagrant abuses." He also suggested increased enforcement by the Secretary of Labor and random audits of H-1B employers, added safeguards which haven't yet seen a champion in Congress. Harj Taggar, founder of tech recruiting firm TripleByte, told Ars in an interview that outsourcing firms' dominance of the system has discouraged his clients, typically small to mid-sized startups, from participating in the visa lottery. That could change, though, if minimum wages for H-1B visas are raised. Outsourcing firms might find it more difficult to profit from the difference between the market wage and what their workers are typically paid, leaving more visas for others. "You'll start seeing Bay Area technology companies say, if the chances [of getting a visa through the lottery] have gone from 5 percent to 30 percent now that there's less competition, you'll see more engage in the program," said Taggar. "If you raise the minimum wage requirement to $100,000, that will still fall below the average that engineers in particular, in particular those who have been working for a few years, will command in salary." Reuters reported yesterday that one senior Trump adviser is considering a more radical change to the H-1B system: doing away with the visa lottery altogether and just selling visas to the highest bidder.

The news service reported that Trump seemed open to changing the H-1B system at a meeting last month with top tech CEOs, but he was "searching for a middle ground." At the end of the day, the president-elect is "not hostile" to the H-1B program, according to one source, but may choose to raise the cost of getting the visas.
The Banking Industry Architecture Network (Bian) called on the industry to move beyond technical discussions and consider which of their core systems banks can move to cloud platforms and share. Bian has written a white paper identifying 280 core bank processes that could be conducted in the cloud. These include payment execution, party identification and cheque processing.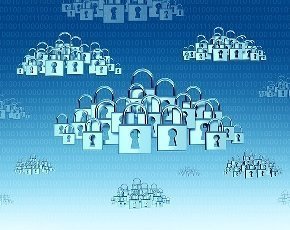 Bian is a not-for-profit organisation that promotes common banking architecture, with a membership split 50:50 between global banks and IT suppliers. There are no UK banks among its membership, but it does include European organisations Deutsche Bank, UBS, ABN AMRO and Société Générale; as well as banks in anglophone regions such as North America and Australia. IT suppliers Microsoft, Infosys, Tata Consultancy Services and SAP are members. Hans Tesselaar, executive director at Bian, said that, up until now, most discussions about the cloud in the finance industry were related to security and resilience. Tesselaar said it is time banks identified the systems they run internally and their interdependencies. He said this will enable them to put individual processes on cloud platforms. Integrated bank services "The whole cloud discussion is currently a technical discussion, but we are talking about functionality," he said, adding that most banks use private cloud, so it is time they established what can be in the cloud. While banks are using public cloud for support functions such as procurement and HR, core systems cannot go public due to regulatory issues. "The cloud-based solutions operate as a loose-coupled network, allowing banks to form alliances with other banks, specialist service partners and even to integrate their services in their customer's operations," said the Bian report. "The conventional product and service boundary banks have with their customers blurs as banks offer more flexible operational access to their core capabilities, such as cash flow management, currency exchange and cash management, financial risk management, financing and access to primary and secondary investment exchanges." Bian identified 280 separate services banks run and said the next step should be to define the interactions between them. Tesselaar said this will help identify which services banks can put in the cloud and make available to other financial services suppliers. In the future, businesses outside the finance sector will be able to offer banks' systems to their customers. Tesselaar said the ultimate goal would be an app store for core processing systems for financial services firms. Email Alerts Register now to receive ComputerWeekly.com IT-related news, guides and more, delivered to your inbox. By submitting you agree to receive email from TechTarget and its partners. If you reside outside of the United States, you consent to having your personal data transferred to and processed in the United States. Privacy Read More Related content from ComputerWeekly.com RELATED CONTENT FROM THE TECHTARGET NETWORK